Living true to our name, Quality Diagnostics, our ability to provide you with an encompassing picture of your vehicle's health is what sets us apart from other auto repair shops.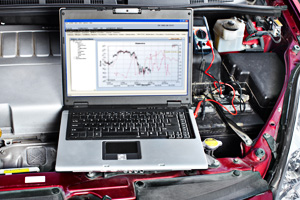 We do more than just poke around your engine or undercarriage looking for a problem—we take a data driven approach to deducing exactly what's wrong with your vehicle.
Our diagnostic abilities are vast and encompassing, ensuring that we know exactly what we're dealing with before work even begins on your vehicle—including special issues that may not present the usual symptoms or that may be masked by other symptoms.
For a truly comprehensive approach to auto repair in Delaware County, PA, trust Quality Diagnostics with your vehicle at the first sign of trouble. Our ability to have your vehicle diagnosed, serviced and returned to you quickly, as well as our stellar workmanship, is what has led us to be one of the areas top mechanics.
For more information about our capabilities or to inquire about an appointment for your vehicle, give us a call today at 610-534-8863.